I don't have a new release today, but I have news - a CT Call! After about 6 months with no team, I have decided to start a new team!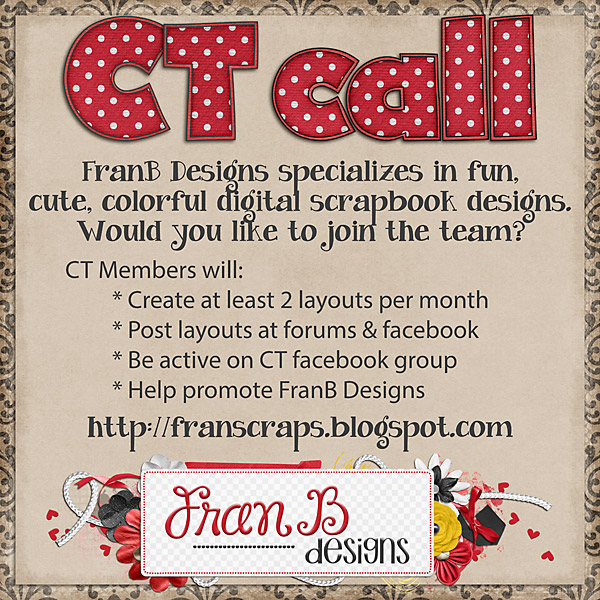 I am looking for a few scrappers to join my all new CT team! The team will be on facebook, so you must be an active facebook user.
Team requirements -
Create at least 2 layouts per month
Be active on the CT facebook group
Post layouts at WLS, other forums plus on facebook
Help promote FranB Designs.
In return you will receive free products from FranB Designs!
To apply -
Please email fran98765 at yahoo dot com with the following information -
A link to your gallery that best showcases your style
A link to your facebook profile. I will need to friend all CT members to invite to the CT group.
A little bit about yourself.
Call ends March 15 and everyone will be notified of the results by March 21.
Don't forget about the Rainbow Challenges going on at WLS and the ton of kits I have on sale to go with them! See next post for full details!