Hi! I'm thrilled to show you my new kit, Pirate Tale! I have lots of pirate kits in my stash from various designers, and my biggest complaint with all of them? They are TOO BROWN! I brought it lots of fun colors into my pirate kit and one adorable little parrot! Perfect for trips to Disney, Halloween, dress up or just playing pirate around the house!
And to celebrate my new kit and Talk Like a Pirate Day, I have put all of my shops on sale for 40% off this weekend! Arrr!
Be sure to catch the Pirate event this weekend at WLS as well. Speed scraps, games and prizes to be had land lubbers!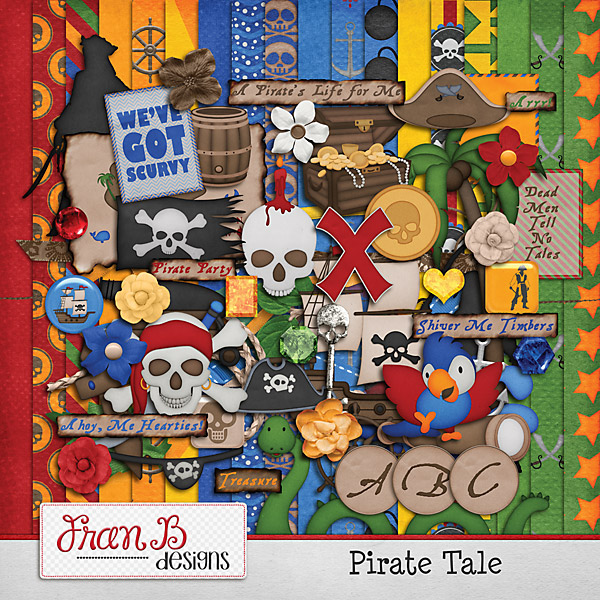 Buy Pirate Tale at
Scraps N Pieces
,
With Love Studio
or My Memories
Have an adventurous weekend! ARRRR!